AHOY PIRATES!
WELCOME TO THE ILVIE LITTLE CLUB!
...so good to have you on board!
DREAM IT. SAY IT. DO IT.
THE ILVIE LITTLE MUSICAL
We're still... just overwhelmed. What a huge success! Half a year ago, it was just a little seed in our heads: We could do a musical, couldn't we? 🤩 ...and suddenly there were some wonderful people who believed in us, who loved our story and the idea - and they just gave us a chance....
And now, after some wild weeks of rehearsals, training, inventing songs, re-writing the story for the stage... here we are! Whoooohooohooo! The Ilvie Little Musical Show was a huge success - we had around 3.000 people seeing the show! Just imagine! 🤩😂🙈
Lots of thanks to the Brucknerhaus Linz crew and its captain Dietmar Kerschbaum, to the Kinderkulturzentrum Kuddelmuddel Linz crew and its captain Manfred Forster - thanks for trusting in us, thanks for opening the stage to a show full of girl power and diversity.
Thanks to the most wonderful musical crew on stage... kids - you really rock!
Thanks to all the people supporting us and making this wonderful thing happen.
Click below and watch our video of the show!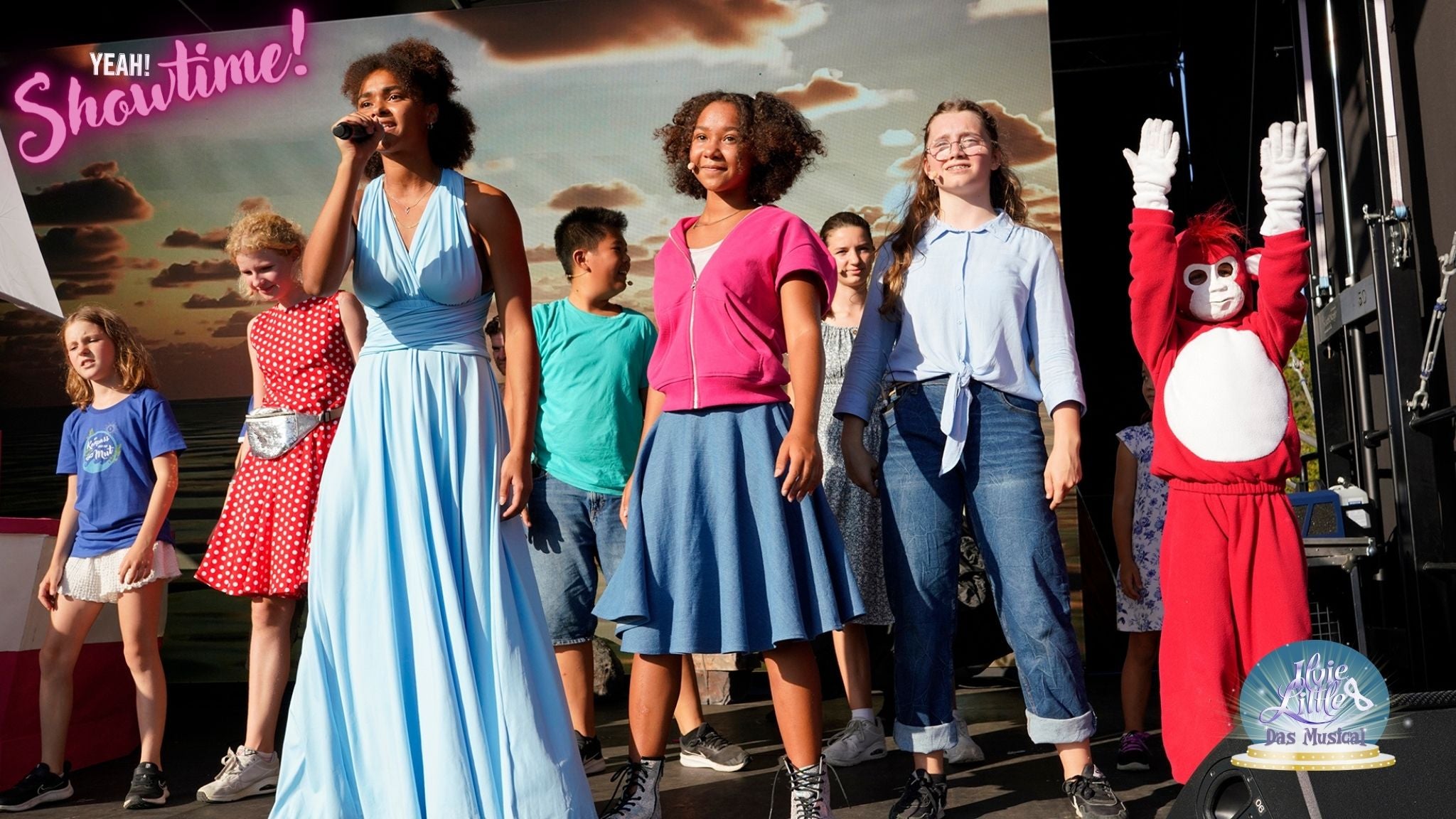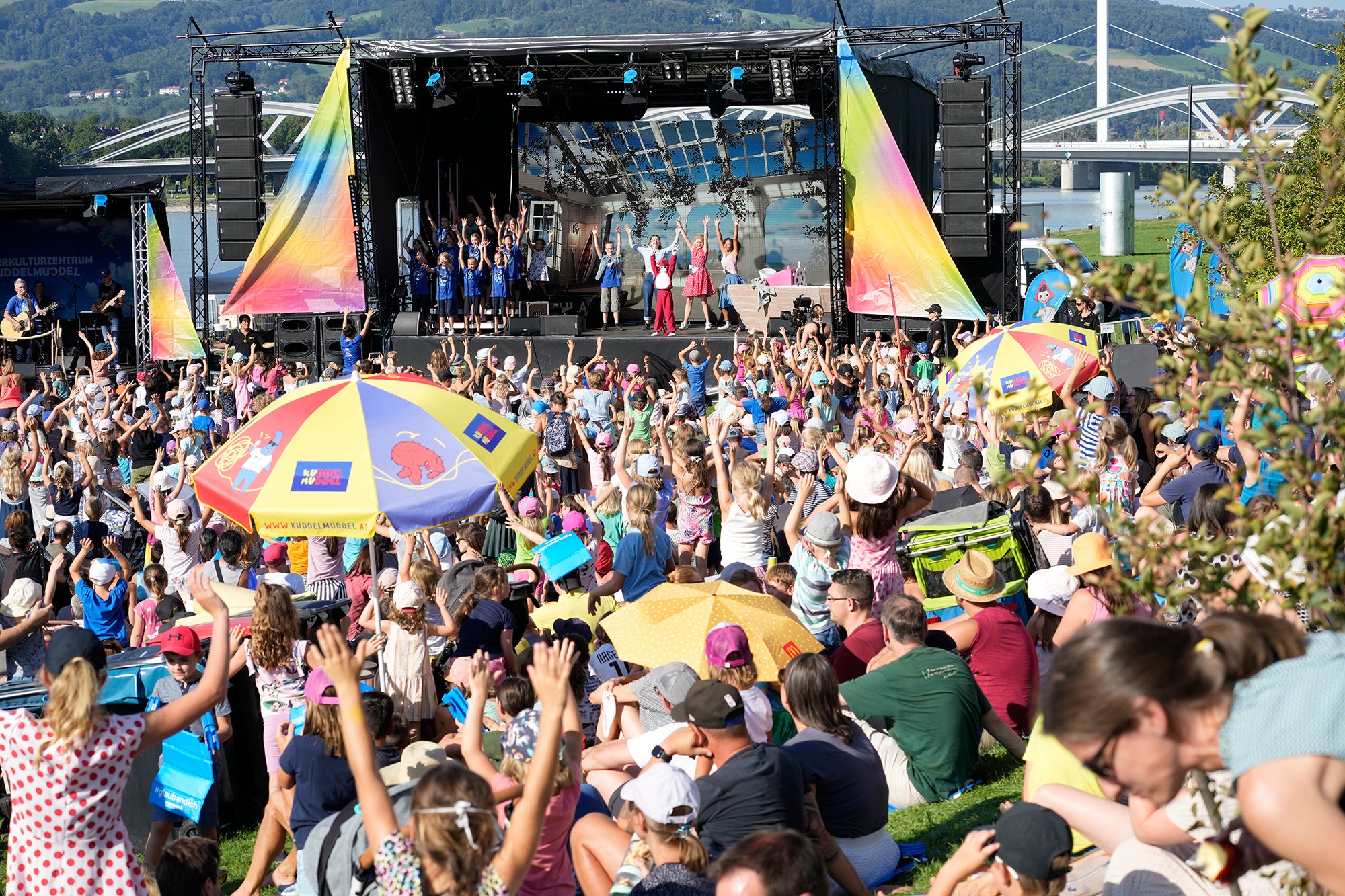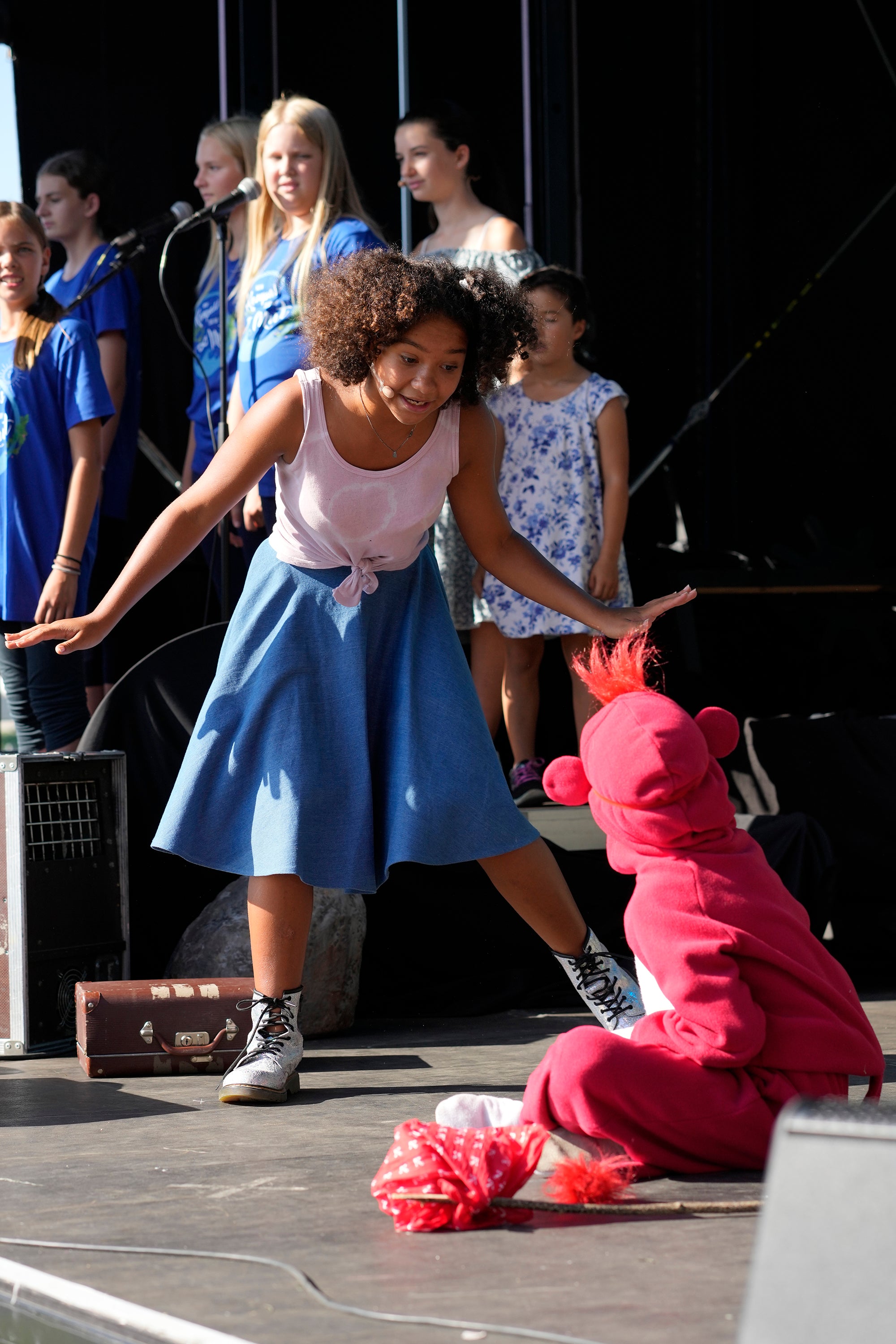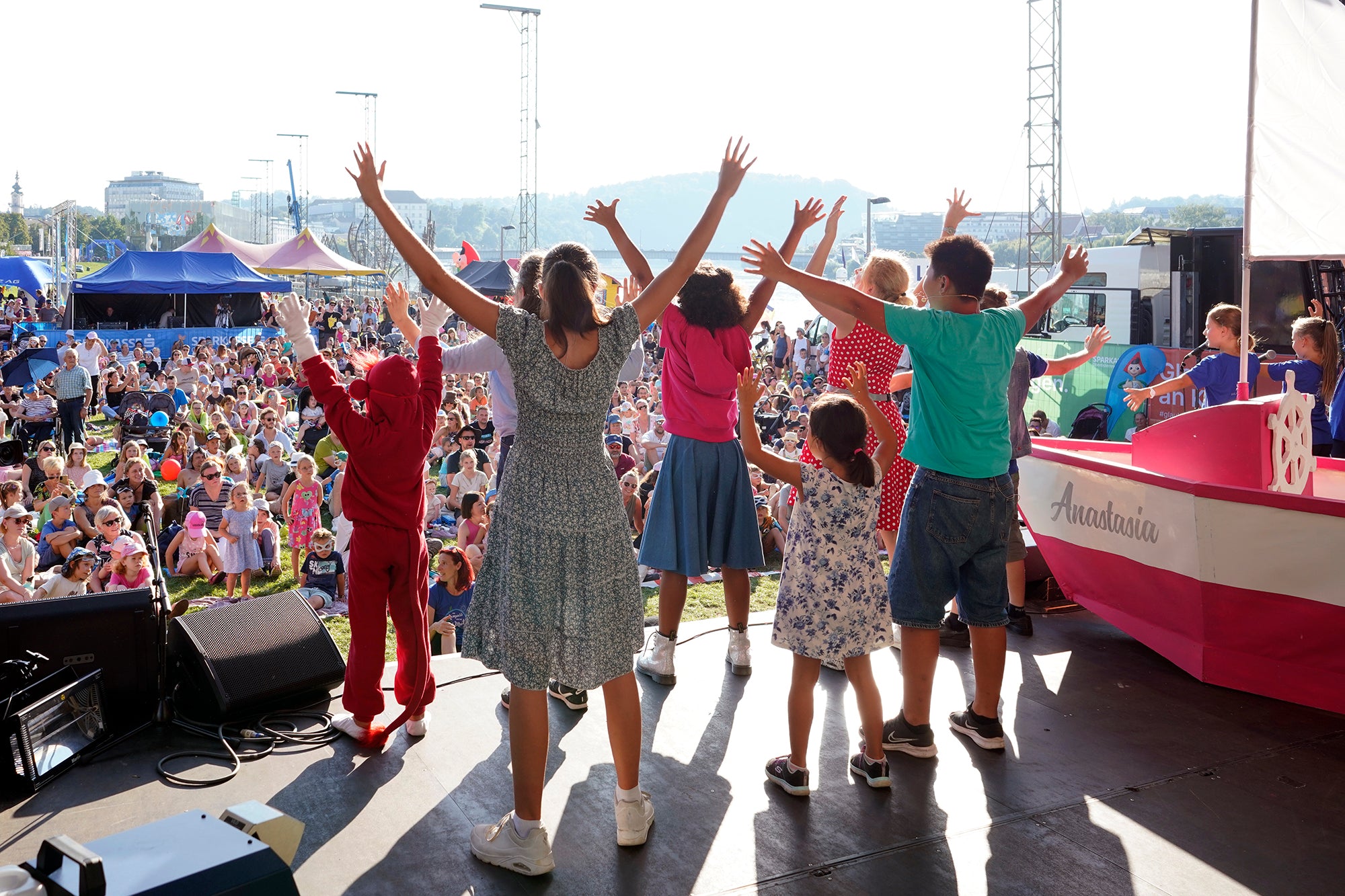 ...all pics are done by our pirate friend (c) Reinhard Winkler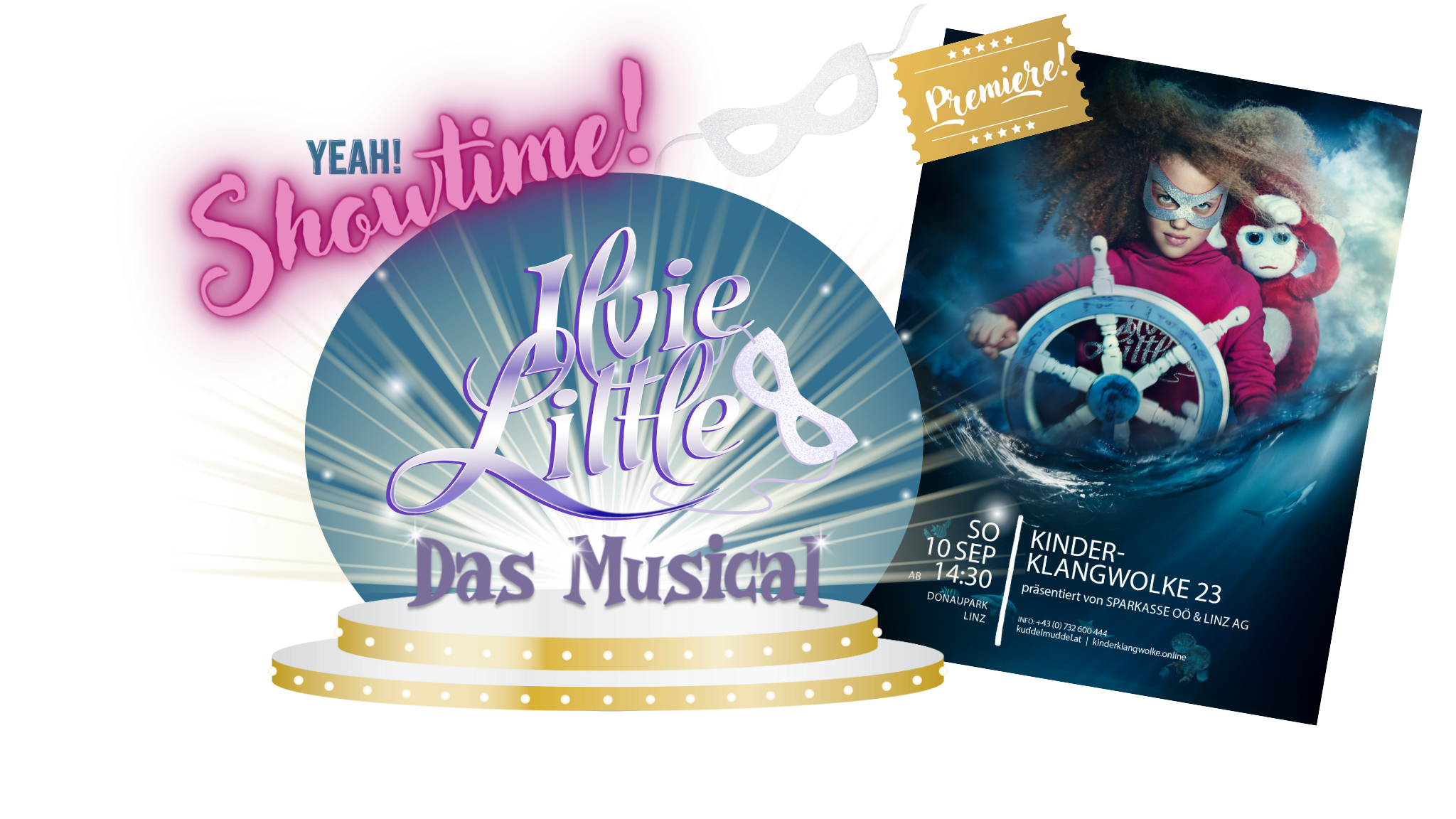 MUSIC! DANCE!
THE ILVIE LITTLE MUSICAL
YEAH! We hardly believe it ourselves - but: it's real. Ilvie Little's adventures will be a wild, funny, cool, crazy musical! Rehearsals have already started! Our pirate friend Suli Puschban wrote lots of beautiful, cool new music - and of course Ilvie, Theo and the crew will be played by really fantastic kids (...we love them!!!).
Just check out the video below and see our young actors and actresses!
We're so proud and happy, and we're so much looking forward to our Premiere Afternoon on Sept 10th at the big Kinderklangwolke in Linz.
...if you don't manage to come to Linz, stay tuned - you know, we are nomads - and for sure we'll also be near your city soon!
For those who got curious and would like to dive into Ilvie Little's adventures, we opened free downloads of the first two chapters. Just scroll down, please!
AHOY!
READY? - LET'S GO!
YEAH! FREE DOWNLOADS!
Please just click on the images below and download the first two chapters - in English or German - for free!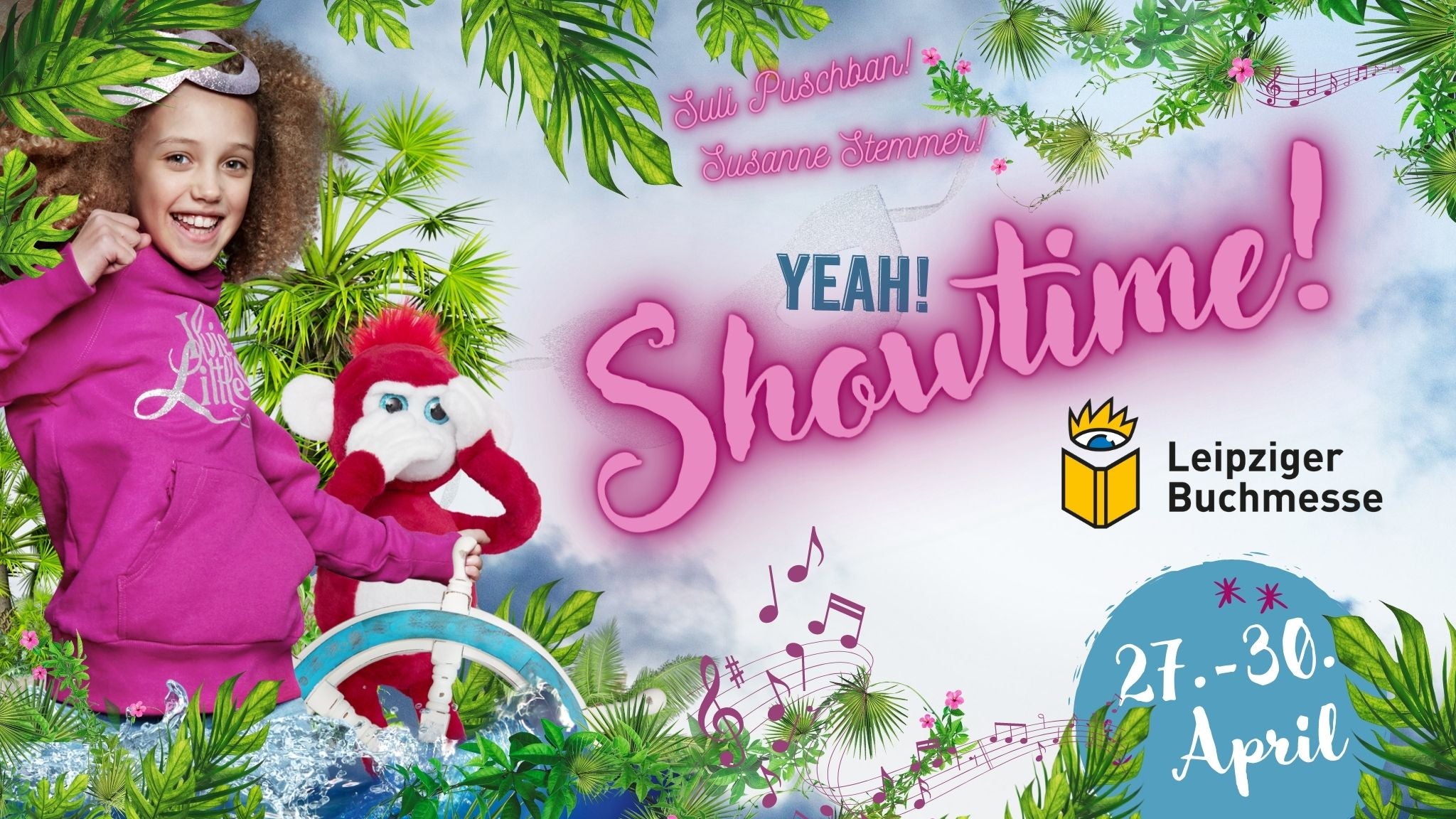 YEAH! OUR FIRST BIG
PIRATE SHOW!
Two notorious pirate gangs decided to team up and board the stages of Leipzig Book Fair. And it was wild!
The famous and cool Kid's singer/songwriter SULI PUSCHBAN joined the Ilvie Little Crew (YEEEAHHH!!! WE'RE SO HAPPY!!!) and together we had so much fun singing all those wonderful new Ilvie Little pirate songs! YEAH! And we danced like crazy, too! JUST SO MUCH FUN!
THANKS SO MUCH FOR SEEING US AT LEIPZIGER BUCHMESSE 2023
SEE YOU IN 2024! YEAH!
YEAH! TREASURE HUNT!
SUMMER SUN, COOL AND FRESH MOUNTAIN LAKES - AND AN EXCITING TREASURE HUNT! WE HAD SO MUCH FUN!
YEAH! WE LOVE CYBERSPACE!
meet cleoo - ilvie little's cyber friend
This is Cleoo, Ilvie Little's cyber friend! Cleoo will tell you a lot about Ilvie's funny, exciting and cool adventures! Stay tuned! (Please find German speaking versions of Cleoo on our social media channels!)
yeah! listen and watch!
ILVIE READS FOR YOU!
...scroll down and check out the video here - Ilvie personally reads for you!
...and this is only the beginning...
LOTS MORE TO COME SOON!
Free downloads, funny dance & singing classes - and a lot more fun stuff coming soon!

AHOY PIRATES!
we sail on! stay tuned!